The Dominator Wins 'Bool Epic
04 MAY 2018 | BY NZ RACING DESK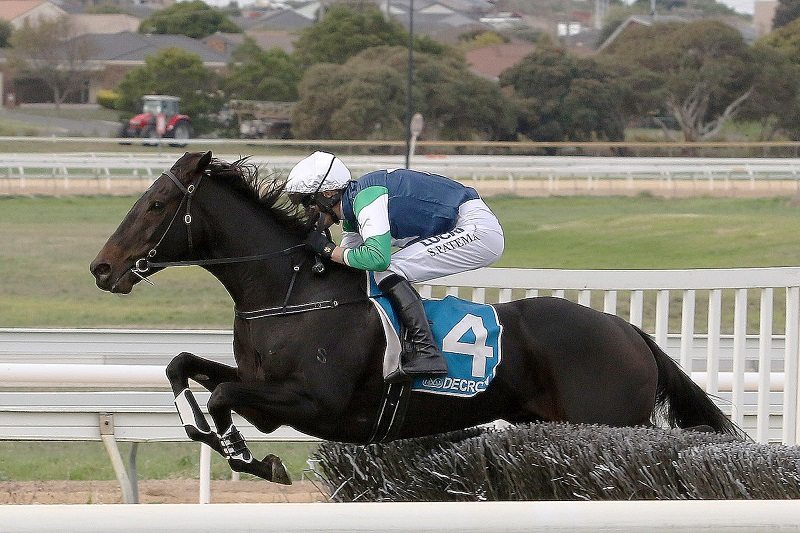 Photo: Darryl Sherer
A pair of former New Zealand-trained gallopers fought out one of the most stirring finishes from the first two days of the Warrnambool carnival when The Dominator prevailed narrowly from a fast-finishing King Kamada in the Decron Dunroe BM120 Steeplechase (3450m) at Warrnambool on Wednesday.
Previously known as Domination in New Zealand when trained by Chris McNab, The Dominator was the sole runner at the carnival for Caulfield conditioner Henry Dwyer.
A free-going galloper, The Dominator lead throughout and withstood the late challenge of 2015 Gr.1 Auckland Cup (3200m) runner-up King Kamada, who these days is trained in Victoria by Kathryn Durden.
"He's a ripper this horse, he's as tough as teak," Dwyer said.
"The query was that he's not a seasoned jumper yet and you probably saw that early there when he was just charging at them.
"He jumps great, but it looked like he hit a jump three or four jumps in and it seemed to take the stuffing out of him a little bit. It brought him back a couple of pegs which he needed."
Cheering the six-year-old on was a massive group of owners who are hoping The Dominator will be back at Warrnambool next year to tackle the Grand Annual, the feature event of the three-day carnival.
"It's great to win at Warrnambool and even better to win with a huge bunch of great owners. There's five or six different groups including family and friends.
"We bought him from New Zealand. David Murtagh picked him out from Rodney and Gina Schick's Windsor Park Stud.
"Gina did all the early work with him. He was actually sacked as a racehorse and he was being re-homed as a show jumper and they said gee he's a great jumper, you should give him a try."
Gina Schick is well-known through her work with Eventstars, a company which transitions thoroughbred racehorses to other disciplines post-racing.
The Dominator has now won seven races and in excess of $160,000 in prizemoney and his connections can look forward to chasing further riches with the young jumper. – NZ Racing Desk. (Edited by Windsor Park Stud)