SURPRISE PACKET NOW CHASING BLACK TYPE HONOURS
2 FEB 22 | NZ Racing Desk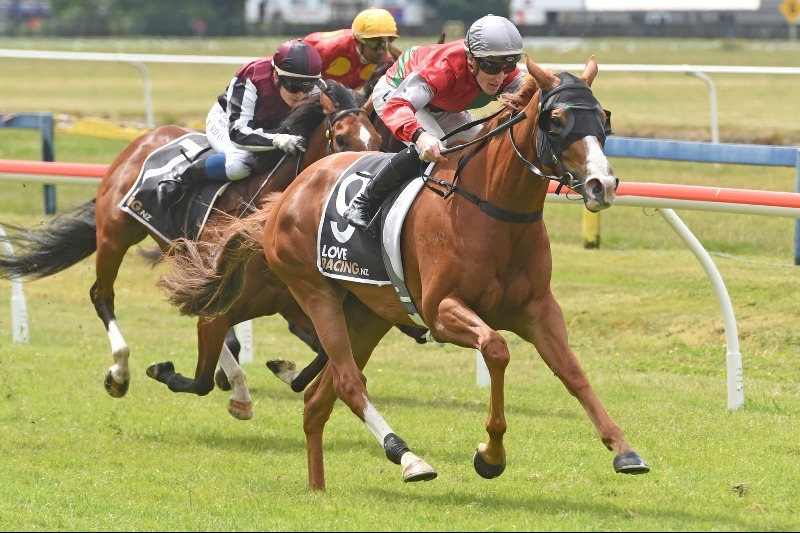 Gingerbread's emergence against the older horses this preparation may cause a rethink of future plans for the promising daughter of Vanbrugh.
Trainer Vicki Prendergast has been pleasantly surprised by her progress and another bold showing in Saturday's Listed Fasttrack Insurance Oaks Prelude (1800m) at New Plymouth may prompt connections to aim even higher.
"She is a very easy horse to have in the stable, but initially she didn't show much," Prendergast said.
"That's why I didn't nominate for the New Zealand Oaks (Gr.1, 2400m), a late fee is a consideration now, but we'll see what happens on Saturday first.
"She is just so relaxed and doesn't do any more than she has to at the track and then she gets to the races and tries really hard. She's turned out to be much better than I was expecting."
Gingerbread finished sixth at Taupo in her September debut before a break and was successful first-up at Rotorua before costing herself any chance of victory at Tauranga last month.
"She is quite a promising filly and she ran fourth at her last start and I think she would have won if she hadn't run off, that was her first start right-handed so I don't think it was entirely all the horse's fault," Prendergast said.
"I'm looking forward to Saturday and I think she probably wants more distance – even when she gallops at the track she's only just warming up at the line."
Gingerbread is raced by Waikato dairy farmers Martin and Raewyn Armstrong, who also bred and race stablemate Our Alley Cat with Prendergast.
– NZ Racing Desk