Rodney Schick Says now is the time to re-enter the market
30 APR 2018 | BY BRIAN DE LORE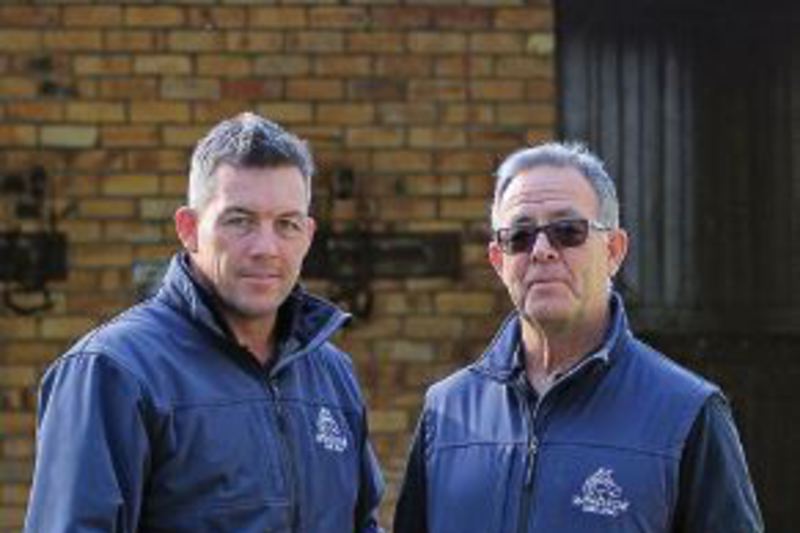 Windsor Park Stud boss Rodney Schick says now's the time for breeders to reenter the market and John Messara is the medicine needed for a resurgence of the racing and breeding industries.
"Messara is here for the right reasons," Schick told The Informant, "and from our viewpoint the only way we can go is upwards. There is no other option for the industry; he doesn't have a record of failure and he won't want to fail here."
Windsor Park has been one of New Zealand most successful thoroughbred nurseries over many years but like all commercial breeders in recent years the ranks of broodmare owners are depleted and in the spring of 2018 we are expecting fewer foals than any season in the past
40 years.
From a high of just under 6,000 foals in 1988, here we are 30 years later expecting a foal-crop of little more than 3,000. But despite the lean years in recent times, Schick is optimistic about the positives Messara might bring to New Zealand.
"If he can save the NZRB costs and lift our prize-money to a level that's sustainable for our owners and trainers to continue then that's what we want," Schick enthused. "John Messara has a lifetime of business and breeding experience so he has a real understanding of this business."
"One of his strengths is not being influenced by other people – he's a strong leader and his record is one of achievement. He may not have been the most popular man in New South Wales but
he has come up with the results – look at how their racing is at the moment."
"If we don't create this thing now the studs are not going to be able to buy the stallions in the future. It's a prime opportunity for people to invest right now because if Messara's fixes the problem you don't want to be left behind – and it's time to move now – we have to move now or it will be too late."
Schick and his wife Gina bought into the Windsor Park business 12 years ago but even with stallions in the earlier years such as Montjeu, High Chaparral, Thorn Park and Volksraad, the industry was still only straight-lining.
"The last few years we have really seen a huge decline, and that's not just us but the industry as a whole has declined – our broodmare numbers are down.
"I still think we have an acceptable product but the core problem for me is the domestic market," continued Schick. "If we could sell our product back into New Zealand – and the only way we will see that fixed is by increased prize-money.
"If the trainers can make a better living it will certainly provide them with more confidence to go and bid on our horses. We will have more activity with more prize-money. I see trainer confidence as an issue that needs addressing."
Windsor Park Stud has a proud history dating back to the times of Silver Dream and Star Way and with new stallions coming on such as Turn Me Loose, Mongolian Khan and Charm Spirit, Schick is not only looking optimistically at their future but has every faith in New Zealand continuing
as a high quality thoroughbred nursery.
"I'm very positive about what we still produce," said Schick. "We bat above our average all the time; we produce very good horses and people. The people who have learned on our farms are some of the most knowledgeable people around, for hands-on practical people we are as
good as anywhere else in the world.
"We haven't been able to buy the same thoroughbred genetics that Australia's been able to buy but we outperform our genetics because of our people and our environment. But we still have to have the ability to reinvest and at this stage, right now, we are trying very hard in difficult
circumstances."